February 2015: Dorothy Tse 谢晓虹
Dorothy Tse is an award-winning Hong Kong author and teaches creative writing at Hong Kong Baptist University. She is also a co-founder of the respected literary magazine Fleurs des Lettres (字花). Her short story collection So Black (好黑) won the 8th Hong Kong Biennial Award for Chinese Literature. Her stories are noted for their surrealism, and a selection of them have been translated by Nicky Harman and published in an anthology entitled Snow and Shadow (HK: Muse, 2014). As Nicky describes in her introduction (p 9-11), she writes "surreal tales—fantastic in parts—but made the more effective for being grounded firmly in reality… Dreamscapes interlock with a narrative which, though superficially realistic, itself feels quite unreal."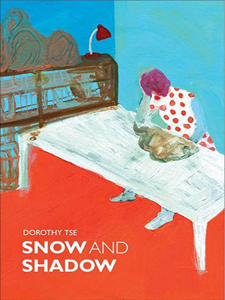 This month we're discussing Dorothy's story 鸡, which is taken from a longer series of linked stories, some of which have been translated in Snow and Shadow as  'Monthly Matters'. The story is also our translation competition text. You'll be able to read the winning translation when it is published in Structo magazine in the autumn. And we're delighted that Dorothy will be visiting Leeds as part of our symposium in July. More details on this will be announced soon!
On our blog you can also read an interview with Frank Proctor, whose publishing house Muse has published Snow and Shadow.
---
Updated to add: We're delighted to announce that our competition winners were Natascha Bruce and Michael Day, who won joint first place, and have had their translations published in issue 14 of Structo magazine. Our four runners-up were Karen Curtis, Seth Griffin, Kristen Robinson, and Andrew Wormald. You can read their translations on our competition page.