November 2017: Sheng Keyi 盛可以
Sheng Keyi was born in Hunan Province. After working in Shenzhen for many years, she moved to Beijing where she now lives. Northern Girls 北妹, first published in 2004, and translated into English by Shelly Bryant, established her at the forefront of the 'post-70s' group of writers in China, tackling themes of urbanisation, social upheaval and gender issues. Sheng Keyi is an award-winning author of several other novels such as Death Fugue 死亡赋格 (trans. Shelly Bryant) and collections of short stories.
For our bookclub story this month we're grateful to Sheng Keyi, translator Shelly Bryant, and Pathlight magazine, for allowing us to reprint 'Fishbone', which first appeared in English translation in the March 2012 edition of Pathlight. Shelly has kindly provided us with an updated version of the translation. You can read the English here, and the original Chinese here.
And you can find out more about Shelly and her work on her website. As well as being a translator, she's also a poet, and has recently published her first collection of short stories, Launchpad, with Epigram Books. Shelly has also taken time out of her busy schedule to be interviewed on our blog, for the latest in our 'Talking Translation' series, so you can find out more about her translations and other exciting work.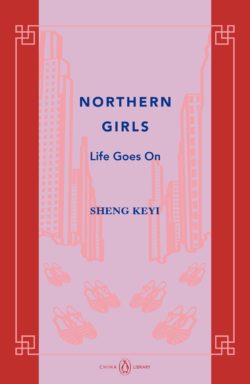 Northern Girls, published by Penguin Books, and long-listed for the Man Asian Literary Prize in 2012, is one of the books being reviewed by our Book Review Network, so you can read our reviewers thoughts here. And an extract from the novel is available to read on the Asia Society website.
We're also delighted that Sheng Keyi will be joining us for two events in Leeds this November. First up is our Book Review Network residential weekend. The second event will be held in association with the University of Leeds' 'East Asian Research Society' (EARS), on Monday November 13th.