June 2016: Cao Wenxuan 曹文轩 and Children's Literature
Cao Wenxuan's books don't lie about the human condition; they acknowledge that life can often be tragic and that children can suffer.  At the same time, they can love and be redeemed by their human qualities and the kindness they sometimes find when they are most in need. Cao's writing about the natural world is lyrical and beautiful.  And Cao is a great example of how writing wonderful prose and telling stories about brave children facing tremendous difficulties and challenges can attract a very wide and committed child readership as well as helping to shape a literary tradition in China that honors the realities of children's worlds. 
-   The International Board on Books for Young People, on the 2016 Hans Christian Andersen Award winner Cao Wenxuan.
Partly inspired by Cao winning the Hans Christian Andersen Award, on Saturday 2nd July we are holding a day's mini-symposium on children's fiction in Chinese. We will begin with what promises to be a fascinating keynote from Minjie Chen from the Cotsen children's library in Princeton. The library has a great blog on children's fiction, written by Minjie and others. The day will also feature: a lunchtime bookclub discussion on Cao Wenxuan; a roundtable on translation and issues specific to translating for children, with Helen Wang (translator of Cao Wenxuan and Shen Shixi) and Anna Gustafsson Chen (translator of the Jimmy Liao series, as well as being Mo Yan's Swedish translator) among others; and a roundtable on incorporating Chinese literature into the school curriculum, with Katharine Carruthers, director of the Mandarin Teachers Network in the UK, and principal lead in the Mandarin Excellence Programme with contributions from other teachers).
The event is free to attend and open to all, but please register on our Eventbrite page  by Mon 27th June, so we have numbers for catering purposes.
To coincide with our event, this month we're reprinting the story specially translated for us by Helen Wang, A Very Special Pigeon' 一只叫凤的鸽子, first featured on our website in September 2015. It's a story of rivalry, friendship and pigeons… You can read the Chinese here and Helen's translation here.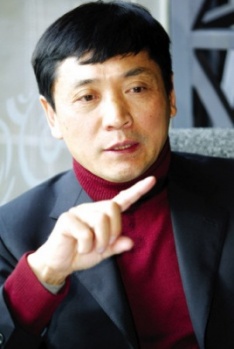 One of China's most popular authors of children's fiction, Cao Wenxuan's works are typically set in the China of the 1950s and 60s, and feature children and animals as their main characters. Titles such as The Straw House and Bronze and Sunflower have collectively sold millions of copies in China, and Cao has won most of the domestic prizes available to children's authors. His reputation abroad is on the rise, as seen on 4 April 2016 when he won the Hans Christian Andersen Award.
(Bio from Paper Republic)
Bronze and Sunflower is available on Amazon, where you can also read a sample of the first chapter. It was chosen by Ann Morgan as her book of the month in April, on her blog A Year of Reading the World. You can read Bertrand Mialaret, of mychinesebooks.com, on Cao here. And there's an interesting profile of Cao in the New York Times.
His essay 'Crows', translated by Helen Wang, was featured as part of the Read Paper Republic series in September 2015.
And here's a great in-depth interview with Helen, conducted by Eric Abrahamsen on Paper Republic.