The Ventriloquist's Daughter by Lin Man-chiu
Translated by Helen Wang (Balestier Press 2017)
See our Author of the Month feature on Lin Man-Chiu here.
Publisher's blurb
After the tragic death of Liur's mother, her father, a thwarted artist working as a doctor in the family hospital, is overcome with grief. He goes to study in America, leaving six-year-old Liur in the care of her grandparents, promising to return with a special doll for her.
But instead of studying, her father travels to the Andes, where he meets a mysterious ventriloquist who takes him as a pupil.
Five years later, he returns home, bringing with him one of the ventriloquist's dolls. But it is not a present for Liur; instead, it becomes a menacing presence in the house, causing strife within the family.
This book is one of our featured titles for our School Bookclubs, so we will be including their reviews below, alongside those from our Book Review Network.
Reviewed by Z.Z. Lehmberg, 4/12/19
In Lin Man-Chiu's young adult novel, The Ventriloquist's Daughter, we inhabit the mind of a teenage girl who yearns for her father's return but finds it difficult to accept a changed father when he finally is home after having been absent for five years. The girl, Liur, traces her father's travels based on the postcards he sends from his stops. She holds dear to her heart what he tells her in his first postcard home: I'll be home when I have reached the end of the earth and I'll bring a present to you.
Guesses, self-doubts, and secrecy suffuse the book along with outlandish cultural rituals, such as mysterious cat fights and the ancient practice of child-sacrifice in South American countries. Lin Man-Chiu succeeds in addressing mental health issues in a fascinating novel about family loyalty, cultural lore, and compassion. Readers follow Liur as she tries to figure out where her father is, why he has left home, and how he has become a ventriloquist who talks to her through the doll he has brought back, not as a present to her, but as his closest confidant, replacing Liur's place in his heart.
The adults in the book are rendered useless to Liur, who is made to think that she does not matter because she is a girl – the grandparents had hoped for a grandson. Liur's only companion for her frustration and bewilderment is her good friend, Qing Qing, a girl of the same age who often does not see or hear what Liur sees or hears. The only adult that Liur feels comfortable talking to is her dead mother, who, in Liur's mind, listens to her and encourages her to do what she wants to do.
The closing pages of the book provides relief and points to the hidden message of the novel. Qing Qing's father, Uncle Ming De, a doctor and the only adult who is level-headed enough to know what to say to Liur, comes to Liur's rescue after she is mortally wounded in a car accident. When Liur is enraged that people do not understand her, Uncle Ming De embraces Liur to comfort her and encourages her to communicate. Uncle Ming De tells Liur: "Unless you say something, how can people know what really happened?"
With Uncle Ming De's help, readers are told in the Afterword, Liur has opened a clinic after she completed her training as a psychotherapist and is devoting her life to treating patients who have experienced trauma.
According to World Health Organization, which is the authority on international health, mental disorders affect one in four people in the world. Lin Man-Chiu brings issues of mental health to the forefront in her novel, The Ventriloquist's Daughter, which tells the story of a young girl's struggle with emotional neglect and psychological isolation. Liur loses her mother before she is eight and subsequently has to deal with her father's leaving home because he cannot bear the thought that his wife is now dead. Though she lives comfortably with her grandparents and has a good friend, Qing Qing, Liur has a secret to hide from everyone – a secret that she does not feel comfortable revealing to anyone and no one has even noticed that the girl is burdened.
To be frank, I did not notice, at first, that the book could be sounding an alarm for mental health issues. I must say that it is this surprise – the discovery that the book could be about mental health issues – that made me experience the magic and power of the book. Without making it overtly didactic, Lin Man-Chiu shows her readers the trauma psychological afflictions could have on people, and she suggests approaches that could help alleviate our mental burdens, including letter writing as a means of communication.
Yes, mental health problems are common, but as The Ventriloquist's Daughter shows us, we need to be observant of those who suffer from psychological trauma so that they know that help is available and complete recovery is possible.
Reviewed by Z.Z. Lehmberg
Reviewed by Andy Thomas, 24/4/19
This extraordinary novella is presented as it were a work of children's literature, but adults should read it if their children will allow them, not only because of the extended English vocabulary used by translator Helen Wang, but also because of the importance of the Afterword in concluding the tale for the little girl growing to a woman.
This book is a magical work of childhood and adolescence seen in a Chinese household in a big house in the countryside, somewhere in the world where Father, a doctor, can travel (and does).
He leaves behind Liur, alone with her mother's grave, her memories and her grandparents, whose honorific titles are faithfully retained. Perhaps the medical family should have saved her mother. Everyday Liur waits for Baba, who, escaping to the American continent on a pretext, travels widely and communicates with her by postcard, that most private and yet public channel.
When Baba returns he is not alone. He is no longer a medical doctor, but in a surprising career change has become a ventriloquist, and he is with a doll, Carolina, or perhaps she is with him. Liur is faced with a rival for Baba's attention, and the two fall out badly.
Slowly we read of the green-eyed monster of jealousy that has dogged Liur's life, which she could not shake away, and which grows in the shape and form of Carolina, the talking doll from South America.
And where there is jealousy there is also guilt. Vortices of loud and bright events spin in Liur's head and spawn the more and more fantastic. It seems that reality is slipping away. Passing words are thrown out by the anger and passion she feels, and only later may we pick them up from the whirlwinds and string them together to start to understand her anguish.
There is violence too, and fire, and blood, in her torment, not gratuitous, but illustrative of how far she has lost control of her Baba and her family – of herself- since he has returned to unfinished family business. In a long and fantastic middle section of a well-structured novella, her only friend steps back from her fire and, alone again, Liur has to work out her life for herself.
It is a mark of this novella's success that, caught up in it, I found myself engaged, disbelieving what Liur was telling me, knowing or feeling that it could not be true, and yet doubting my own perceptions, as she was insistent and what she reported seemed to be there to be seen.
Liur's world is one of noise, colour, blood and confusion, of passion and intensity of feeling and, overall, strength and determination. I shall not spoil the climax but will only report that Liur achieves stability and, in growing up, she is able to chase the monsters away. Reaching the end I feel almost privileged to have read her story. And I believe her.
Reviewed by Andy Thomas
Reviews by Y8, Ipswich High School, 14/4/19
The Ventriloquist's Daughter is a solemn, dark reflection of pain, loss, grief, gender and trauma told through the perspective of young Luir. The writing style enhances the contrast between her feelings and age by telling her story in a simplistic yet effective manner. This allows the reader to better understand her perspective and relate to her in a way they could not have done if the writing had been more complex.
The tale is made dark by the internal reflections of Luir and the sense of not fully understanding all that is happening which draws the reader in and makes them inquisitive, like Luir. I really enjoyed how the whole book was given through her eyes making the cultural differences between what Luir experiences in Taiwan and Carola's experience of Peru come to light.
Lin Man-Chiu carefully addresses issues of gender, social pressure and childhood trauma in Taiwan through the expectation felt by Baba to be the person his parents want him to be, but also through the guilt felt by Luir about the death of her mother and how it clearly affected her for many years after. The intense emotion and feeling bring the story to life through the real, raw and poignant storytelling of Lin and Luir.
Reviewed by Beatrice Green, Ipswich High School, 28/03/2019
The Ventriloquist's Daughter is a story about a young girl named Luir. It begins by highlighting the pain of Luir losing her mother at a young age. Luir's grief-stricken father decides that he can't face the pain, and goes to South America on a prolonged road trip. When he comes back five years later, Luir is immensely excited, as she feels like she has finally got her doting father back. However, when he introduces her to a ventriloquist's doll that he brought back with him, it drastically changes Luir's life. The doll, Carola, starts to speak to Luir, and a series of strange and dangerous events unwind, leaving Luir mentally unstable. As her entire family begin to think that she has gone insane, Carola taunts Luir telling her that her father blames her for the deaths of her Mother and unborn brother. Carola drives away Luir's best friend and all her family leaving Luir utterly alone. Carola continuously terrifies Luir ultimately causing a car accident. Carola tries to take over Luir's life and soul.
When Luir wakes up from her coma after the accident, she sees her Uncle Ming and tells him of her grief. He then tells her Father, who also survived the accident. He realises what has happened and worriedly informs Luir that he never blamed her for her Mother or her brother's death. In the next ten years, they focus on rebuilding their relationship, and promise each other that they will visit South America and travel. Unfortunately, Luir's father passes away and
leaves her to make the journey on her own. While she is travelling, to fully overcome her fears, she buys her very own ventriloquist's doll.
I really liked this book, although it was scary, it symbolises the danger of letting yourself become dominated by fear. At the end of the story, you understand that Carola was mostly a fabrication of Luir's mind, like a waking dream representing Luir's most dark and intimate fears. Although the book was unnerving and sinister in parts, at the end of the story Luir and her Father broke down the barriers between them, re-establishing the sacred father-daughter bond and overcoming Luir's fears. Therefore, the conclusion of the book is uplifting and hopeful.
Reviewed by Y8 Eleanor Purcell, Ipswich High School, 28/03/2019
Reviewed by Amy Matthewson, 16/11/18
The Ventriloquist's Daughter is a charming and heart-warming story about a girl's difficult relationship with her father. While the main story centres around the complicated relationship of one family, the broader issues tackle more complex matters such as gender and childhood trauma. It is told beautifully and with emotion enabling readers to easily connect with the protagonist, Liur.
I very much enjoyed the book and welcomed the Peruvian doll to the Taiwanese household. For me, I found this to be both unique and intriguing as it incorporated Peruvian ancient history into a contemporary Chinese setting. The doll also added a delicious dimension of horror that prevented me from putting the book down.
I did feel, however, that the ending of the book was rushed. I was not fully convinced that the relationship between Liur and her father could so rapidly and so easily be mended and would have liked this part to have been written with as much emotion and sensitivity as the first half of the book.
Overall, I would highly recommend this book. There are a variety of socio-cultural issues that could be explored further in schools or Book Clubs. I especially appreciated Helen Wang's wonderful translation that brought Liur and her family to life.
Reviewed by Amy Matthewson
Video reviews by Jordanhill School Bookclub, 10/10/18
The Ventriloquist's Daughter (Part 1)

The Ventriloquist's Daughter (Part 2)

The Ventriloquist's Daughter (Part 3)

The Ventriloquist's Daughter (Part 4)

Reviewed by Sophie Mitchell, S3, Jordanhill School, Glasgow, 10/10/18
I loved how well described the thoughts and feelings of the characters were, this gave me a good description of how the characters are. I also loved the fact that the book included mandarin characters for the family members to the book which helped me understand the mandarin characters more. Overall the book was Zhēn bàng.
My favourite character was Luir because when everyone thought she was crazy when she stuck with her gut. I also loved how open Luir was with her family, telling us all about what happened before her mum died. I lastly liked how the author, Lin Man- Chiu portrayed Luir as someone who just kept going even if her whole life was hard and even when she forgave her dad when he favourited the doll over her. I thought that was very brave.
The way the dad reacted to the doll was because he was weak from his wife's death. He used the doll as a shield to make him more confident, a bit like a safety blanket. The reason why he didn't talk to his daughter in person and instead used the doll as a way to communicate to her, was because he was ashamed of himself for not saving his wife and by leaving his own daughter to go to America to work as a doctor but then dropped out without telling his family.
I thought the ending was a very bittersweet situation, because I liked how the daughter went on in her dad's footsteps by travelling where he travelled to and how she faced her fears by buying a doll from the same place where he bought it. However I did not like how the daughter was in a car crash and the dad just went on with his life with the doll, by being a ventriloquist. I think it should have ended with the dad throwing away the doll for his own daughter after everything the doll made her feel he also should have started to talk to her more and I think the dad should have listened to his daughter more. Overall the ending was fēi cháng hâo.
Reviewed by Barry Howard, 9/8/18
From the front-page illustration (of a child) and a mention of Helen Wang's translation award (for children's literature), I presumed this was going to be a book for kids. This is further reinforced by being told that we will follow the protagonist at age six and then five years later. However, it soon becomes apparent that this is Young Adult fiction. Furthermore, the travel, tragedy, and Taiwanese authorship bring to mind Sanmao (Taiwanese novelist and travel writer, who is unusually famed not only on both sides of the Taiwan Straits, but across generations of readers).
The daughter of the title (named Liur) is a child, but the subject matter requires maturity to be understood. We are introduced to the central issue that has had a profound effect on Chinese society for millennia, and which is only now showing signs of changing – the overwhelming importance placed on maintaining the male line. Not only has the prime function of a Chinese woman been to produce a son, but that the birth of a girl has brought disappointment to all; and we are given a glimpse into the psychological outcome of such a mindset.
More ubiquitous themes are raised by the death of Liur's mother. We see tragedy as a catalyst for profound personal change. Liur has to deal with losing both parents. Not only is her mother lost forever, but her father is at least temporarily gone. Will he ever come to terms with losing his life partner? That he ends up travelling and changing career is not out of the ordinary, but what of his abandonment of his young daughter?
What really places this novel beyond the readership of primary school children is the nod to the horror film genre of scary dolls. This could be considered a tired theme (for older readers at least), but instead a foreign take reinvigorates it. This is what you get from translated fiction at its best – an alternative treatment of the familiar. So, on top of everything else we get a creepy tale to boot; and suddenly we have a page-turner. From his travels to South America, Liur's father returns having mastered the skills of ventriloquism. Or has he? Does Liur discover that her ventriloquist father's doll carries the haunted soul of a sacrificed Inca child or is she just having nightmares?
I normally leave comments on translation to those better placed to judge. However, I did welcome the mainly plain English style employed by Helen Wang. Highbrow literature has its place, but at least some quality fiction should be available to everyone. The novel, at less than 200 pages, gives a great return on investment of time. However, I wonder if the sweet little girl image on the front cover could be off-putting for the teenage target market? Difficult to see it appealing to boys at all and girls might think it's for a younger sibling. If so, what a pity, because this is certainly a book that shouldn't be critiqued by its cover.
Reviewed by Barry Howard 
Reviewed by Markéta Glanzová, 7/8/18
"We were expecting Baba. Instead we received a postcard from him, with a message saying: Gone travelling. When I get to the end of the road, I´ll turn around."
Where is the end of the road? How long does it take to get there? And once you got there, is it still possible to come back? The novel The Ventriloquist's Daughter describes a complicated and fragile father-daughter relationship and their long way back to each other after losing the closest person in their life. The Ventriloquist's Daughter was written by well-known Taiwanese children and YA fiction writer Man-Chiu Lin and translated into English by Helen Wang, holder of the Marsh Award for Children´s Literature in Translation in 2017.
The book tells the story of Liur, who lost her mum at an early age and soon afterwards her father left for the USA, leaving Liur to live just with her grandparents. What seemed as if it was just going to be a short-term stay, turned out to be five long years waiting for father to return home. Liur is expecting him every day, but instead she just keeps receiving postcards, which are usually completely blank. Still she stores the cards and patiently waits for her father to come home and bring her a present - a doll as he promised. The day finally comes, and father returns home, however, he doesn't look like anything she remembers him and moreover, instead of the promised doll he brought a ventriloquist doll named Carola with him, which can speak. From this day on, nothing is the same as it used to be and mysterious things start to occur. The Ventriloquist's Daughter reflects on very deep topics like the loss of a loved one and ways to deal with the sorrow. The ways of the father and the daughter are different. And even though it would just make sense that the two of them would stick together and deepen their relationship after losing mum and wife, the complete opposite happens and they live more like two strangers than father and daughter. The challenging task of finding the way to each other lies ahead of them, but the journey is very long and full of obstacles. And what is worse, there is the Carola doll, which made up her mind to win the father just for herself and take the place of Liur. After the doll starts realizing her plan, Liur is losing the grip of what is imagined and what is real, and so does the reader. The first-person narrative (from the perspective of Liur) really makes the readers connected to the character and go through all the grief, fear, guilt and hopes with her.
The narrative flows at a good pace, making the reader read one chapter after another. Lin Man-Chiu excels at describing the atmosphere which is sometimes mysterious, sometimes scary and even creepy at some points, which makes your attention fully concentrated. Using a ventriloquist´s doll as one of the main characters is very original. In my opinion, ventriloquism is something which is not very well known even amongst adults, let alone children. That is why the novel has the power to teach the children something completely new and I think this is one of the highlights of the book. What else should be considered good children´s book than the one which can show the readers some completely new perspective? Moreover, the book is very vivid and can broaden children´s imagination. Due to its original topic, The Ventriloquist's Daughter is a book which can satisfy both adult and children´s readers and you shouldn't hesitate to read it!
Reviewed by Markéta Glanzová
Reviewed by Paul Woods, 7/8/18
Taiwanese author Lin Man-Chiu's story concerns the difficult and complex relationship of a young girl, Liur, with her extended family. At the heart of the tale is the conflict between the girl, her father, and the ventriloquist's dummy he brings back from a long trip to South America.
Liur's father is a medical doctor who struggles with the family's expectation that he should take over the running of a hospital founded by his father. After his wife's death, Liur's father goes abroad to study, but ends up travelling around Latin America, where he becomes a ventriloquist and acquires an unusual doll as his performing companion.
When her father returns after several years abroad, Liur finds him odd and increasingly distant. In addition, the doll seems to take on a life of its own, twisting Liur's father and attacking her as it attempts to take her place.
The story comes over as rather postmodern, as it is difficult to tell if the doll actually has come alive or whether most of what happens is just Liur's imagination. Are we reading a low-key horror story or a narrative of teenage angst after a mother's death and a father's estrangement? The matter is complicated by Liur's discovery of articles that link funeral dolls from Peru with wandering, vindictive spirits. Also, is Liur's father actually a ventriloquist, or has he developed some kind of shamanistic ability and relationship with a doll who is more than just cloth, wood, and string?
It was refreshing to read a Chinese novel which engaged with non-Chinese themes. Liur's father's time in Latin America seems to chime with a modern Taiwan spirit of openness and globalisation. He did not travel to North America, but went south, to a location and people probably less familiar to Lin's average Taiwanese reader.
At the same time, most of the story is set in (what we assume is) Taiwan, and there is some careful and nuanced handling of what we might think of as traditional Chinese issues. Liur's father does not want to be a medical doctor or take over the running of the hospital his father established. He wants to be an artist and performer. His odyssey in South America and return from there as a failure in his parents' eyes is a direct challenge to the conformity we might associate with successful, ambitious Chinese families. Who wants their child to be a ventriloquist?
Liur finds her paternal grandparents cold and demanding; it is hard for her to relate to them. Again, this comes across as a response to a more traditional 'children should be seen but not heard' mentality. Against the background of the pressure of the three generations under one roof, Liur finds comfort and acceptance in the family of her schoolmate Qing Qing.
For me, the first half of the story is better than the second. The setting up of the scenario with the Peruvian doll is creepy and fascinating, as it begins to edge Liur out from her father's affections so subtly that no one believes her version of events. The meshing of the reported events with the content of the journal articles about dead dolls in Peru seems to establish the story as a supernatural thriller. Yet the final denouement sows doubt in our minds as we seem led to conclude that all of this is the result of Liur's guilt over her mother's death, her rejection of her father, and even the death of her younger, unborn brother. Perhaps I was just a little disappointed that a constructed reality which I had found interesting seemed to have been false all along. Also, the speed of events increases in the second half of the story and there are almost too many accidents and calamities,.
Perhaps the part of the story which I found hardest to believe was the apparently rapid restoration in the relationship between Liur and her father. Even if the actions of the doll had been her imagination, I do feel that it would have taken longer for Liur to accept both her father and herself in their renewed father-daughter bond. She later goes to Latin America and buys a new doll; would it have been so easy for her to deal with these negative associations, whether they were real or not? I am not so sure.
Overall, the story is a good read and hard to put down. Helen Wang's translation is excellent and flows really well. For some reason the girl's name appears on the back cover as 'Luir', while in the text it is 'Liur' (柳儿). Hopefully, this can be put right in future printings.
Reviewed by Paul Woods
Reviewed by Simona Siegel, 23/7/18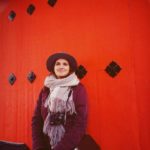 Even though this novel is for young readers, at the same time, in a raw and gentle way, it portrays struggles that girls in Asian culture face when growing up. The story is told by the main character Liur and through her narratives we can easily empathize with her worries and fear.
We meet Liur at the point when her life is about to change completely. She is an only child, a daughter in a very traditional family. There is a pressure on her, her mother and father, as none of them seem to fulfill the expectations of their grandparents. When an unborn baby boy dies, everything changes. The family is broken, the once loving relationship between her parents slowly fades away. Liur is small at that time and when her mother dies, she feels guilty. The mother dies leaving Liur and her father heart-broken. He decides to go to America for studies and the only contact he keeps with Liur and his parents are postcards. Liur has just started to learn to read and every time a postcard arrives she cannot hide her excitement. Waiting for her father to come back, years go by. When he comes back, Liur is confused as he is not the same person he used to be. She is no longer his small girl. Instead, he has brought a doll of a girl with him that seems to be living on her own and manipulating Baba.
All the characters in the story are well chosen and not only portray a traditional family but disclose the hidden stigmas of Chinese culture where everybody has a set role to play. The parents do not approve of the marriage of Baba and Liur's mother, but he eventually persuades them. That was actually the only time when he stood up to his parents and did what he wished to do. For the rest of his life, he acts as others expect him to. The long struggle of conceiving a son ends once she is finally pregnant with a boy. All the family rejoices and even Nainai (grandma) seems to start liking Liur's mother. In a traditional Chinese family, the only job for a woman is to bear a son and for son is to continue the patrilineage. Even though everybody is fond of Liu, at the end of the day she is a girl and cannot continue the family medical tradition. Her father is forced to fulfill his parents' dreams and become a doctor. And if they had a son he also would have to become a doctor. For me as a reader it was very disheartening to witness moments when Nainai or Mama sighed sadly wishing Liu was a boy while seeing Baba enjoying that she was a girl as nobody expected anything from her.
The part after Baba's return from America is quite exciting. It doesn't let the reader put the book away after they find out what that strange doll really is and how come it controls Baba. The doll Carola is really creepy and it represents everything that Liur is scared of. Even though we know nothing like magic exists, in every situation we question whether it is only the imagination of a small girl missing her father, or reality. It even made me search for it online if anything like child sacrifices and dolls really existed and what stories are behind them.
The postcards Baba sends to Liur accompany us through the whole story. At first, he writes a lot, however Liur cannot read as she is still in kindergarten. As years go by, the postcards are the motivation for her to move on and learn how to read so that she can read about all the places Baba went to. She keeps them as a treasure as they are the only connecting thing with her father. Unfortunately, that is the time when he starts to write less and less, at the end sends only blank postcards. We can see her the transition from a small child to a young girl, and his depression growing more and more. She is anticipating his return with excitement, while he is worried and scared. Especially in the past, but I believe still nowadays, sending a physical postcard is the most beautiful way to tell somebody that you keep thinking about them, even on the other side of the planet.
The whole novel covers exactly what a reader is looking for - excitement, fear, uncertainty and sympathy. And in the end, it teaches us about different cultures and their traditions that may be different from ours. The reader tries to understand the motives behind Baba's actions, but sometimes it is really hard not to judge him. As the narrator is Liur, it is easy to identify with her, even for an adult reader, and to see the reality from her point of view. It makes us question the actions of her father and grandparents in a traditional setting, the feeling of guilt and how to comply with family expectations. For Baba creating an alter ego was the way for him to face reality. For Liur the reality of missing her father when she needed him the most and meeting a changed unknown man was so unbearable that she didn't know how to act.
What I particularly appreciated was the end of the story. It may be a bit too much of a happy ending cliché but still Liur admitting that maybe she created the whole story in her head as the way to protect her child's world from the cruel reality of adult life, gives some food for thought.
The captivating story line, the quality of the translation and the topics it brings to mind make this book hard to put down. It is a highly-recommended read, and not only for young readers.
Reviewed by Simona Siegel
Reviewed by Stephanie Boote, 29/6/18
The Ventriloquist's Daughter depicts grief and trauma from the perspective of a terrified child who is unable to connect with her community during a time when she desperately needs them. It is also a terrifying story in which an ancient doll with a gruesome history terrorises a little girl and attempts to murder her. In horror stories dolls are often unsettling images, any crumbling, abandoned mansion would be incomplete without a dusty nursery full of Victorian dolls, whose eyes follow the poor unsuspecting protagonist through the room. However, we often underestimate how dolls can be for children as a tool of emotional projection. To me Lin Man-Chiu's The Ventriloquist's Daughter portrays this to its full psychologically terrifying extent.
I personally don't mind old dolls. I had a small collection that had belonged to my Grandma when she was young and I enjoyed playing with them more than I was scared of them. Something interesting to me is that despite enjoying them when I was young, I have actually found them increasingly unsettling the older I've gotten and whilst I'm not scared of them, I no longer display them in my room. However even to me, Carola is a terrifying creature. Relentlessly tormenting Liur, controlling her father and drinking cats blood in moonlit rituals are bad enough, but all this takes place in an almost claustrophobic atmosphere as Liur's desperate pleas for help are ignored by the community around her. The situation is a desperate one and the anxiety and tension within the book held me captive as a reader. A word of advice, don't make the mistake I did and read this book at night, you will regret it when you turn off the lights.
However, what complicates this story to become more than simple horror, is that Carola is highly implied to not actually be alive. Liur is a little girl who has been starved for attention for many years, by the time of her father's return from South America, her emotions are intense and she has no means of healthily dealing with them. As a girl she is despised by her mother and grandparents who tell her countless times that she is and will always be inferior to the long hoped for brother who is never born. Her father, who is described as being "hot-housed" by the pressures and expectations of being an only son is the only one who is glad that she's a girl, but her fear of losing this love runs deep and results in a traumatic event so tragic that she has blocked all memory of it until it is revealed late in the story.
On the other hand, early in the story Liur's conversation with her father about growing up establishes a connection in their relationship between his love for her and dolls. She tells her father "people always grow up. It's only dolls that don't," but his response "Then you can be my doll,", however endearingly it was meant, sparks the paranoia in Liur's mind that her father would rather have a doll than a child. When he returns from his travels, his emotional distance from her as well his time spent with Carola, the ventriloquist doll, is interpreted by Liur as Carola's evil influence, which is understandable due to her young age, trauma and the previous establishment of her fear. However, an alternative perspective offered by Uncle Ming De, her doctor, is that "it never occurred to him that you'd grow up", the story can be interpreted through the understanding that Liur is simply to young and too dependant on her father, to recognise that he is going through a serious mental breakdown in reaction to confronting his trauma, not only due to the loss of his wife but also the natural result of years of mental abuse from his parents.
The supernatural nature of the doll Carola is never completely denied, particularly as the history of the doll and its culture are revealed, however it is significant that Liur only finds out about this after she has been tormented by Carola for a significant amount of time, proving that her fear of the doll doesn't really stem from it's disturbing background. She finishes her story decidedly from the perspective of mental health, which, in my opinion, the reader would do well to take seriously, instead of believing it to be her rationalising a supernatural experience. Whilst travelling in South America she finds hundreds of similar dolls in a Bolivian shop, buys one and leaves it in South America in order to confront her past finally accepting that Carola was a projection of her own inner demons.
My main critique of this book would be that the ending is quite abrupt. Whilst I find its firm stance on the events having been psychosomatic far more interesting than if the doll had really been alive, I don't think the structure of this last chapter gives enough time for this conclusion to really sink in with the reader. Particular as the conclusion of the story and its climactic showdown between Carola and Liur take place in the same chapter.  However, I do appreciate Liur's emotional maturity at the end of the story, beginning her story as a child who is dangerously on the verge of a psychotic break and finishing as a trained psychotherapist able to help the people around her.
I thoroughly enjoyed The Ventriloquist's Daughter and would recommend it to anyone interested in psychological horror, but maybe someone without too deep a fear of dolls.
Reviewed by Stephanie Boote
Reviewed by Hsiu-chih Sheu, 31/5/18
In The Ventriloquist's daughter, the Taiwanese writer, Lin Man-Chiu explores the relationship between father and daughter as well as family conflicts rooted in the society's preference for a son.  This is an exciting and sometimes creepy story that reader will find difficult to put down.  The story is not about an itinerant ventriloquist, as one might have surmised from the title,  but is mainly set in a very middle-class family in Taiwan.  Liur, the main protagonist, is a happy little girl from a well to do family.  With a father as a doctor in the family-own hospital and a full-time mum, she enjoys the doting love from both parents.  She is as happy and cheerful as the chirping bird in the forest behind her family house.  Life is perfect for her but not for her grandparents who are so desperate to have a grandson to pass down the family name, and Liur is just a girl.
The wish of having a male baby soon becomes true as the mother is pregnant again.  The good news lifts up everyone's spirit, except Liur who is threatened by the maid to behave lest her unborn little brother steals all the love from her parents.   The threat makes Liur cling to her doting father even more so as to seek a sense of security and certainty, and the father also turns to the daughter for a shelter of comfort from the mother and wife conflict.  The anxiety and excitement of the wait for the baby is cut short when the mother has a miscarriage.  Misfortune is followed by tragedy, as the mother falls ill and dies very soon afterwards.
After the mother dies, Liur's Baba (the father) drowns himself in bereavement and lives in endless sorrow.  Disappointed by his dysfunctional son, Liur's grandpa, the patriarchal, sends him to the United States for a training course in the hope of helping him to pull himself together, but he goes against his parents' wishes and only follows his own broken heart.   He wanders around the new world heartlessly and cut contact with the family.   The only contact Liur has with his Baba are the postcards he sends first from all over the United States, and then from South American.   Several years later, when Liur receives a postcard from Ushuaia, she knows her Baba has reached the end of the world and is on his way back.   Her Baba is back, but not as a prodigal son as grandma expected, nor the doting Baba that Liur dreams of, but as a ventriloquist.
Her Baba looks more like a tramp weathered by the hardships of life than the Baba she used to remember and spends more time talking to Carola, a doll from Andes than to her.  Does Baba love Carola more than her?  Is Carola going to replace her and takes away all the love from Baba?  Is Carola a doll or a demon come to steal all the love from her father?  As the fear grows deeper and deeper, she becomes almost convinced that Carola of the latter.  She is not a mass produced doll, but the kind of Andes doll which was buried with their little owners as part of a child sacrifice ritual.  Carola is coming from death to proclaim the life she has missed for herself and her little owner.  A life that is cut short is coming to claim it back from Liur.  Who is coming to rescue her dysfunctional father and herself?   This book is a page turner.   In this gripping and sometimes creepy story, readers are held on tenterhooks wondering if Carola will leap out to tear Liur apart, or come to heal the wound between the father and daughter.
Reviewed by Hsiu-chih Sheu
Reviewed by Y9, Devonport High School for Girls, 16/5/18
The Ventriloquist's Daughter book reviews from Devonport High School
Lara's Review
This novel is a psychological thriller that has a very creepy and mysterious tone to it. I thought that it was a very interesting presentation of sibling rivalry, and trauma within families and the effects of it in Chinese culture.
Luir's mother dies tragically, after she lost her second child, a son, and became seriously ill. Luir's father is an artist who is forced to work as a doctor in his father's hospital; he is overcome with grief and tells Liur's grandparents to take care of her while he goes away to study. Instead of studying, he travels to the Andes where he meets a ventriloquist who teaches him, and he returns five years later with a doll. However, the doll is a very demonic presence that begins to cause chaos in Luir's household- although nobody will believe or help Luir when she tries to explain this.
The dynamics of the family seem to be very common in Eastern culture: that the family traditions should be passed on and kept through the generations, and respect for elders is extremely important. Luir's grandparents live in the same house as her and try to keep their hospital in business through Luir's father. Another less positive aspect of family in this novel, is the value of a male's life over a female; Luir feels jealous of her unborn baby brother as he is seen as stronger and more important than her even before he is born. Men in the family face the burden of having to continue traditions and run the family business, while the women and girls (like luir) have to step aside and be supportive but quiet in the background. Luir's mother felt that her only role in the family was to give birth to a son, and she would be worthless if not.
I think that this book was very well written and scary (in an atmospheric way), and that the struggles that Luir faces with her father and the doll might have just been symbolic of the struggle of a young person reconnecting with her father after many traumatic years and loneliness in her life.
Ellie's Review
Basically, the girl's mother died and her dad travelled to the USA for 5 years. While he was there, the daughter received a postcard from her father; she was very happy. However, when he returned, she noticed he had changed, her father had become a ventriloquist and he brought back a doll called Carola, after that, a series of mysterious things happened to the family causing all sorts of dilemmas.
I couldn't put the book down, it was so gripping. It is filled with suspense which can be frightening at times, but it was so heart-warming too. In my opinion, I think that this book is great as it is an action-packed book with both heartening and creepy moments. I would definitely recommend this book to someone who enjoys a little scare and wants to learn more about the Chinese culture.
I hope we get more chances to read books like this in the future.
Stephanie's Review
The Ventriloquist Daughter is an interesting book. The story line is good and the characters are exciting. The story contains lots of information about Chinese culture and allows the reader to again good in-depth knowledge about culture. The story is easy to follow with slightly darker undercurrents adding to the story. Overall it was an interesting book.
Reviewed by Amna Khan, Y7, The Crossley Heath School, 14/5/18
The Ventriloquist's Daughter
Author: Lin Man-Chiu
Review by: Amna Khan, The Crossley Heath School
It is a very upsetting story, written in a way that conveys emotion effectively. The story is written from the point of view of Liur, the protagonist, who is a lonely and misunderstood character.
After the death of her mother, her grandfather pays her father to go on a medical course in America (so he could take hold of the family hospital in the years to come) but instead, he travels to the Andes where he learns ventriloquism from a mysterious ventriloquist. They both do not understand each other yet the man takes Liur's in and teaches him the fascinating art. Liur's father sends them a postcard, "Gone travelling. Will come back when I reach the end of the road." For months, Liur and her grandparents wait for him, Liur being the only one not angry with him; reading and devouring the words of the short postcards he irregularly sends. Liur's only comfort is talking to her friend Qing Qing — who sympathises with her but nobody can truly understand the mixture of emotions bundled in Liur's heart. After five years, he returns with a doll (as promised to six-year-old Liur) but it is the ventriloquist's doll which becomes a "menacing presence" in the house, causing issues. Her father has not the same personality as the man who left her and after seeing her father behave strangely with the doll, the naïve girl must find a way to defeat Carolo.
The general field or genre is mythical and presents the views of some people in the Andes.
It is a gripping, heart-rendering read.The characters were very credible and could easily be based on reality. My favourite character is Liur's mother. Although dead, she plays a vital role in providing reassurance and her presence is felt in her daughter's heart.
I think the key theme in this book was loneliness and gender equality. Constantly, Liur mentions how her parents wanted a boy to run the family business. Throughout the book, the protagonist is lonely and everyone thinks she is mentally ill.
My least favourite part of the book is the climax because the doll is her father is not communicating with her directly.
I would recommend this book to anyone who is a gothic or legend fan but children 12+ due to the strength of emotions portrayed.
I rate this book 5/5.
A teacher's perspective: by Jane Woo, Christ's College, 19/4/18
First of all, many thanks to the Reading Chinese Project team to have supported us with setting up the book club; we could not have done it without their help.
Our students were thrilled to read The Ventriloquist's Daughter: they particularly loved that it gives perspective of the Chinese culture. Many said that the storyline is gripping and intriguing, some even wanted to read the whole book all over again!
We started the book club small: we had a few complimentary copies of the book to circulate between our students. We spent around 15 minutes of lesson time per week to talk about the book, such as the storyline, interesting cultural points and what students like/dislike.
As a teacher, it was very encouraging to see students being motivated to learn more about the Chinese culture through such high-quality and authentic literature. I would certainly recommend all teachers to start a book club with the recommended books.
Reviewed by Ms Jane Woo, Christ's College, Finchley, 19/4/18
Reviewed by Miran Beka, Y7, Christ's College, Finchley, 19/4/18
Summary: The Ventriloquist's Daughter is about a doll that was possessed. It tried to kill and replaced a girl whose father was confused about the two.
What I liked about the book was the similarity between the girl and the doll's destiny: the girl's baby brother died so did the doll's sisters. I found it fascinating that both of them crossed path in such a mysterious way.
My favourite part was when the father saved the daughter in the end instead of the doll because he knew which one meant more to him and his life. It was suspenseful and very touching.
Star Rating (out of 5): 5/5 I will definitely read it again
Reviewed by Miran Beka, Y7, Christ's College, Finchley (Mandarin Excellence Programme)
Reviewed by Dike Onyemelukwe, Y7, Christ's College, Finchley, 19/4/18
The Ventriloquist's Daughter is a very intriguing book. It is about a little girl and her father.
The girl's mother died and her dad travelled to American for 5 years. While he was there, the daughter received a postcard from her father; she was overjoyed. However, when he returned, she knew that he was not the same anymore. Her father had become a ventriloquist and a doll called Carola had moved in. A series of mysterious events then spiralled into the family.
I was gripped by the book and could not resist reading it. It is filled with suspense which can be frightening sometimes, but it was heart-warming and moving at times.
In my opinion, I think that this book is great as it is an action-packed book with both heartening and scary moments.
I would recommend this book to someone who enjoys a little fright and learn more about the Chinese culture.
Reviewed by Dike Onyemelukwe, Y7, Christ's College, Finchley (Mandarin Excellence Programme)
Video review by Beth and Maddie, Y10, St Gregory's School, Bath, 15/1/18
Reviewed by Yee lin Lau, Y11, Chobham Academy, 30/11/17
The Ventriloquist's Daughter is a tale that explores the themes of loss, grief, change, gender and childhood trauma. It's written in a childish and simplistic tone to create empathy for the youthful protagonist, Liur. This helps the reader to immerse themselves in her tale, helping them to comprehend and explore the child's traumatic life and emotions throughout the novel.
Lin begins the story with a postcard from Liur's father saying Gone travelling. When I get to the end of the road, I'll turn around. This already reveals the first theme of loss, she also shows that Liar naïvely believes he would be coming home after so long. She then goes on to how her family has been effected by Mama's death, the sorrow that filled them all drained of all hope. The family then start to argue as Baba blames himself for the death of his wife, while Yeye is raging on about Baba's decision to leave the family hospital.
After Baba leaves home, we are introduced to characters such as Qing Qing and Uncle Ming De. Qing Qing acts both as liur's Meimei and Jiejie, they both end up protecting and assisting each other. Uncle Ming De doesn't replace Baba, yet he still teaches the two about Baba's postcards, even though Liur cannot contact Baba, the postcards act as a one-way form of communication between the two, letting her know he is alive. Liur treasures these postcards with her life, eager to learn about the history behind the places on them. Such as Mexico, the islands of the Caribbean, Guatemala, Costa Rica, Nicaragua, Cuba and Haiti.
Baba then reaches the End of the Road, or in this case a city in Argentina known as Ushuaia.  Upon hearing that Baba was returning Liur still have the childish belief that he will be the same man that she remembered five years ago. However when he returns he is portrayed to be nothing like the man he once was.
Baba was able to keep his promise of giving his daughter a doll. Ostensibly Carola appears to be a normal, Peruvian doll that wears a red-brown cape with a shell bracelet, but through Liur's perception she wasn't a cloth doll, but a real child. This makes the reader question if Liur has a wild imagination or if the nightmare of any child is true. Baba has also changed, with his new name being Corolo the Ventriloquist, who uses Carola to talk to Liur whilst also terrorising her. Carola has the magical ability of controlling Corolo, and over time Liur believes that the Baba she once knew is gone and that Carola is now the one controlling the two of them and influencing the rest of her life. The psychological trauma that has taken place upon Liur has perhaps made her view Carola as the child she once was or replacement, sparking her jealousy and hatred for the doll.
The novel also addresses bigger issues such as gender. Baba being Yeye and Nainai's only male child, he was pressured to become the lead doctor at his family's hospital. He wasn't able to choose the path in life that he wanted, and neither was Liur at first. As a child she always questioned everyone about what made boys so special. Baba was the only one that was grateful for Liur being who she was as if she was a boy there would be too much pressure on her and she wouldn't be able to live a happy life. Whilst her mother was pregnant, Liur had a growing jealousy for him, the same kind of hatred she had for Carola. Abandonment and loss of love seems to be the root of all of her fears. Lucky for the protagonist she is able to change her emotions of hatred and jealousy and step out of her fantasy and strive forward to her dream of becoming a psychotherapist, even with barriers such as Nainai and the rest of society.
Overall, the story of The Ventriloquist's Daughter is a fascinating tale that explores a plethora of modern and archaic themes in both a complex yet simplistic way through the persona of Liur. Lin is also able to deeply involve the reader with the help of Wang translating it for the wider audience. Both are able to introduce some cultures that the world may have not heard of before, such as South American history and Ching Ming (the Sweeping of the Graves). This story was a charming read and some day I hope to read it in it's original format. I recommend this book, both the translated version and the original to anyone interested. Students studying Chinese, no matter the level, would enjoy both versions of the book and it would challenge GCSE and A-level students to go through Lin's tale.
Reviewed by Yee lin Lau, Y11, Chobham Academy
Reviewed by Idris Shaikh, Y10, Chobham Academy, 23/10/17
Overview
The Ventriloquist's Daughter, written by Lin Man-Chiu and translated by Helen Wang, is a brilliantly chilling tale about grief, love, friendship and fear. It is beautifully translated, and ensnares the reader from start to finish.
Synopsis
After the tragic death of Luir's mother, her father, a thwarted artist working as a doctor in the family hospital, is overcome with grief. He goes to study in America, leaving six-year-old Luir in the care of her grandparents, promising to return with a special doll for her.
But instead of studying, her father travels to the Andes, where he meets a mysterious ventriloquist who takes him as a pupil.
Five years later, he returns home, bringing with him one of the ventriloquist's dolls. But it is not a present for Luir; instead, it becomes a menacing presence in the house, causing strife within the family. After observing her father performing strange rituals with the doll, Luir must find a way to defeat her demons – real or imagined.
The plot is exciting, encaptivating and well-structured, yet still riddled with twists and turns. The plot is laid out well,  and though is sometimes confusing, is brilliantly devised
Thoughts & Opinions
The novel is very well told, and also well translated; the characters are brought to life vividly, and on the whole the plot is well-balanced, keeping the reader hungry and on edge.
The character of Liur's Father is particularly exceptional: his mood, his emotional state and also his physical appearance are all conveyed in such a way the reader cannot help but feel angry, sad, lonesome or happy with him.
Negatives
However, I feel the book could have been better ended; the last chapters of the book feel somewhat rushed, with a lack of depth and colour.
Conclusion
In a nutshell, The Ventriloquist's Daughter is a moving story, written and translated to the highest degree. The plot is unpredictable, yet navigatable, and the characters deeply imagined and brought to life. I would definitely recommend this book to anyone who is a fan of the horror genre, or even anyone who is looking for a whole-hearted, touching, full-bodied story.
Reviewed by Idris Shaikh, Y10, Chobham Academy
Reviewed by Katharine Carruthers OBE, Institute of Education, UCL, 7/8/2017
This is a novel for young readers, which is unafraid to grapple with the difficult issues of grief, loss and coping with change. The story is told by the book's central character, Liur, and so maintains its youthful voice throughout. Liur's narration reinforces the immediacy of the fear and emotional distress of the protagonist.
The novel begins with Liur receiving a postcard from her father, Baba: 'Gone travelling. When I get to the end of the road, I'll turn around'. Liur understands the sadness of her grandparents at this news, but says: 'I didn't want to comfort them. They had never comforted me. In their eyes, I was just a girl, and a girl couldn't carry on the family business'. Liur and her friend Qing Qing follow Baba's journey through South America over the ensuing years, as he sends postcards from his stopping points, adding an interesting travel dimension to the story. When Liur receives a postcard from Ushuaia, the southernmost city in Argentina, she is the first to realise he will now turn round and come home.
On coming home, it is clear that Baba has changed during his travels; he brings with him a ventriloquist's doll called Carola. Liur has also grown up and is no longer the six-year-old, child who Baba has carried with him, in his mind, on his journey. Liur tells Qing Qing that Carola has 'a red-brown cape. In one hand it holds a flute and on the other it wears a shell bracelet, and there are straw shoes on its feet…'
On the surface, the action that follows could be read as a gripping, scary children's page-turner about dolls, which come alive in the night and cause mayhem and terror. Carola is genuinely creepy and Lin manages to convey a strong sense of mystery and magic from South America; at times, the reader does not know what is real and what is imagined by Liur and genuinely begins to question perception and reality.
The novel also operates at a much deeper psychological level. Without wishing this review to act as a spoiler, the following questions are posed: who or what has Carola become in Baba's eyes and how is she regarded by Liur? How can both father and daughter come through their feelings of guilt, grief and loss, and accept the irrevocable changes in their lives? What for both has been the result of the lack of talking about feelings? These are big issues for any novel to deal with, let alone one for young people.
There are also a number of other themes for the reader to think about, all of which will resonate with teenage readers. Is it always best to comply with family expectations; can following what your parents want you to do, rather than what you might be best equipped to do, cause damage? What might be some of the issues around the traditional Chinese practice of a man bringing his wife into the family home to live? The novel also portrays society's traditional preference for boys in China and it touches on parental weakness too, at a time when young readers may just be beginning to glimpse that their parents do not have an answer for everything.
Lin deals well with childhood friendships and with the touching visits of Baba and Liur to Mama's grave in the forest. There is some 'psychological' explanation of events at the end of the book, just enough to make you want to go back and re-read parts of it again or to take part in discussions in class round its themes. This would be an excellent, very rich novel to read in translation in school book clubs and hopefully to read excerpts from the original for those studying Chinese in the sixth form.
The quality of the writing, which keeps in the character of its child narrator throughout, the strength of the translation, its intriguing plot and the plethora of questions it throws up makes the book difficult to put down; it is a highly-recommended read.