Shadow of the Hunter, by Su Tong
translated by James Trapp
Sinoist Books, 2020
Publisher's Blurb
Prey, Predator, Predator, Prey. On this street, the hunters are also the hunted.
The people of China tell of an ancient tale, where the mantis hunts the cicada, unaware of the yellow bird behind him. In a small corner of her many cities, a random act of violence sets off a spinning top, entwining the lives of three people.
Baorun, the compulsive bondage expert, is forever aided and abetted by Liu Sheng, a brash troublemaker, to indulge in his obsessions; and the lady Fairy Princess, ever youthful, becomes the target of the pair's escalating antics.
As the years pass, many things begin to change, but in the dysfunctional world of a mental hospital at the end of Red Toon Street, just who is prey, and who is predator?
Reading Chinese Network Reviews
Reviewed by Lorna Amor, 19/11/20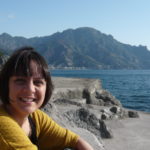 Shadow of the Hunter is slippery to define. What sounds from the title and blurb like a dark moral tale filled with rope fetish and reprobate youth culture, reads in turn as a gently meandering saga, a farcical comedy, and a brutal telling of the realities of life for many who are born with limited hopes and means. Su Tong is best known outside of China for writing Wives and Concubines, the novel behind the 1991 Zhang Yimou film, Raise the Red Lantern. In this departure from historical fiction, Shadow of the Hunter is set in the modern day, stretching back only 18 years to when the three main protagonists were young, and with mention of the Mao era in the context of memories.
Centred around an ordinary commercial and residential street, Red Toon Street, and the nearby Jingting psychiatric hospital, Shadow of the Hunter is loosely based on the idiom, 螳螂捕蟬, 黃雀在後, which tells of a cicada hunting a praying mantis, unaware of the yellow bird lying in wait behind it. The novel is split into three parts, telling the stories of three main characters – Baorun, Liu Sheng, and Fairy Princess. As teenagers, the three are awkwardly entwined, in that way that teenagers sometimes are, in a friendship of sorts that hinges on their perception of how they see themselves and each other.
At the outset, an air of surreal slapstick seeps through the spirited, lively voice of the all-seeing, all-knowing narrator, and Baorun's Grandpa steals the sub-show as he slowly declines into dementia. It's not until a third of the way through the novel that darkness pervades and the bonds between the already fairly unlikeable protagonists are tightened beyond comfort when, without issuing a spoiler, Fairy Princess is tied up by Baorun, and a crime is committed against her. What follows is a weighing up and balancing of debt, hope, and revenge.
Su Tong writes with a deadpan, self-deprecating humour that lightens the harsh fates the characters face. Comedy highlights include various ways of losing one's soul (flash photography, masturbation, unrequited love), Boss Zheng's illicit birthday party and Grandpa's first visit to a massage parlour.
Su Tong bats away the weight of his subject matter, narrating the plot with the assistance of the community's tight-knit cast, and conveying how one's actions can have both dominoes and snowball effects on other people's lives. Through the plot and subplots, we are exposed to a comforting juxtaposition between the pragmatism of communal life and an irrational respect for the superstitions of the ages, moral obligations towards family and neighbours, and, as the years go by, progress made in commerce, fashion, slogans and society through the eyes of maturing youths and an aging grandfather.
For me, the central role played by Baorun's rope skills doesn't work as an entertaining, realistic, or explanatory feature of the novel. Despite the story pivoting on the boys' romantic feelings towards Fairy Princess, and her being tied up before the crime is committed, the ropes' almost perverse lack of sexual inuendo leaves them hanging as a bizarre convenience, and the clumsy plot distracts from Su Tong's writing talents. Away from the partly far-fetched storyline then, what I appreciated most about Shadow of the Hunter was Su Tong's crafting of characters, the way he succinctly hones in on a character's idiosyncrasies and builds a picture of a somehow familiar, yet not quite stereotypical, set of characters living within each other's orbits. Fondly described, shop keepers, delivery drivers, patients, hospital staff, prisoners and extended family members all get a look in. Imagery of these well-formed characters is, on the whole, observational over moralistic. Su Tong is at ease drifting in and out of the minute detail of appearance, place, emotions, and activity to bulk out narratives, and this realism grounds the reader in the minutiae of life on Red Toon Street and at the Jingting Hospital. Without the over-exaggerated plot, this patchwork of quirky characters would work well in shorter form, perhaps in vignettes, in the style of The House on Mango Street, by Sandra Cisneros, for its fondness for the street's familiar bustle amid an ultimately optimistic desire for everyone to climb out of their own circumstances and strive for a better life.
James Trapp's translation captures Su Tong's subtle humour, and blend of realistically brief dialogue with looping descriptions and internal psychoanalysis. From a completely personal viewpoint, however, the choice of 'Red Toon Street' distracted me throughout. Other common names for 香椿 (Toona Sinensis), 'Cedar' Street, 'Mahogany' Street, or even the pinyin, 'Xiangchun' Street, might have avoided the hybrid English/Romanized-sounding, communist-tinted street name. I also struggled with the register for some of the more colourful language, and would have liked more imaginative profanities to match the characters and the situations they were in. Not usually prudish about these things, I found the use of the c word in innocent slapstick scenes with Baorun's Grandpa didn't always sit right.
Shadow of the Hunter is a slow-build. You may be left questioning how you'll ever tell the good guys from the bad guys again, but the novel is easily consumed and worth sticking with for a humorous depiction of life in an urban community in China.
Reviewed by Lorna Amor
Reviewed by Michelle Deeter, 14/7/20
You don't make it easy to like you, Miss Bai!" One of the main characters of Shadow of the Hunter, Bai Zhen, is described in this way, which is an apt description. Actually, all three main characters are hard to like—they make one terrible decision after another and are unable to admit when they are wrong. The book does not follow the hero's journey or any other plot that is favored by Hollywood, which is one of the strengths the book. I found parts of Su Tong's book fun and other parts of the book hard going.
The first part of the book reminded me of One Flew Over the Cuckoo's Nest, with its larger than life characters and scenes set at a mental hospital. At the hospital, the reader meets three young people: Baorun, Liu Sheng and Miss Bai/Fairy Princess.
Baorun is a young man who lives with his family on Red Toon Street. He falls in love with bondage after tying his own grandfather to subdue him at the hospital. It seems to be the one thing he is good at—he is unable to control his emotions, communicate with others, hold down a job, or display empathy. He serves several years in jail after being wrongfully convicted.
Liu Sheng is a "gangster," a liumang. He is a little bit better adjusted and seems to have friends in high and low places.  He befriends Baorun after asking him to tie up Liu Sheng's sister. Liu Sheng has been nice to people on occasion, but he is cruel to animals and he makes some decisions that are unforgivable. For a few years of his life, everything goes well. But like Baorun, Liu Sheng is unable to find a satisfying way to live his life and cannot make amends with people. This inability to apologize comes back to haunt him.
Fairy Princess, as she names herself, is an orphan who was adopted by two old people who worked at the mental hospital. She's defensive, stubborn, and biting in her criticism. More than anything, she wants to have the last word. As a result, most of her conversations devolve into arguments. When she grows up and starts working as a secretary, she renames herself Bai Zhen. She tries out a number of jobs, from actress to dancer to mistress. She is an intriguing character, but I think the portrayal of Xiaohong in Northern Girls is more believable. Characters who constantly contradict themselves are hard to follow.
The translation was by James Trapp, and the style fits the book extremely well. Shadow of the Hunter covers a period from the 1980s to the early 2000s, and the word choice was fitting for that time period. Some translation decisions might not have been my first choice. For example, the use of parentheses for translation glosses (a short explanation of a term or reference) disrupted the reading experience and I did not enjoy that. Fortunately, there were only a handful of glosses, which explained obscure cultural references and a few historical figures. Footnotes would have been less invasive, but that's a stylistic choice. The translation was well-researched and it was easy, for the most part, to slip into the crazy world of Red Toon Street. At times it felt like a farcical portrayal of the dystopian world after the Cultural Revolution, and at other times it was just another love story, but overall, it worked as a book.
The Shadow of the Hunter is a good depiction of life in a small town somewhere in China—everyone knows everyone else's business, and people who are given a bad shake never get a chance to redeem themselves, simply because the community's collective opinion about people is near impossible to change.
Reviewed by Michelle Deeter