translated by Anna Holmwood
Oneworld Publications, 2015
Publisher's Blurb
On a normal day in provincial China, a teenager goes about his regular business, but he's also planning the brutal murder of his
only friend. He lures her over, strangles her, stuffs her body into the washing machine and flees town, whereupon a perilous game of cat-and-mouse begins.
A shocking investigation into the despair that traps the rural poor as well as a technically brilliant excursion into the claustrophobic realm of classic horror and suspense, A Perfect Crime is a thrilling and stylish novel about a motiveless murder that echoes Kafka's absurdism, Camus' nihilism and Dostoyevsky's depravity. With exceptional tonal control, A Yi steadily reveals the psychological backstory that enables us to make sense of the story's dramatic violence and provides chillingly apt insights into a country on the cusp of enormous social, political and economic change.
Reading Chinese Network Reviews
Reviewed by Lorna Amor, 5/2/21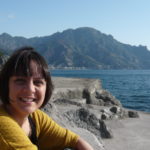 A Yi's A Perfect Crime (Oneworld Publications, 2015) is a beautifully told tale of depraved ugliness; the dark meanderings of a delinquent high-schooler. A compact, perversely enjoyable read, the callous cruelty of the protagonist's actions and attitude is softened Tarantino-style, with humour, careful, clipped language, and the unmistakable undercurrent of an author revelling in the creation of a criminal mind, and with references to Dostoevsky, it's hard not to see A Perfect Crime as a modern-day Crime and Punishment for time-short noir fans.
Our nameless male protagonist is a narcissistic psychopath, a disdainful teenaged outsider with a superiority complex, whose plan to murder a classmate is shared through deadpan first-person narration, and who spirals, unravelling, towards comeuppance. A Yi doesn't shy away from chilling readers with his character's cold and devious behaviour. The murder is meticulously planned to take place in his aunt and uncle's apartment on the military academy where they live, a desperate act of defiance and stimulation, and a low cry for attention. There's then an adventurer's romance, a Bonnie and Clyde thrill, as readers conspiratorially savour the fugitive's journey, mapping his route whilst following his thoughts through the various stages of his crime. While on the run, the protagonist, a habitual loner, finds intimacy with strangers, notably with a wonderfully disturbing fleeting sidekick, a child whose sociopathic tendencies unsettle even him. Our protagonist is not someone to spare empathy on, but that's no bad thing. After the heady planning and execution stages, and the camaraderie we may feel while on the run with him, by the time he's incarcerated, I'm repulsed by him, his misogynist views, complex family relationships, elevated sense of self, and pessimistic refusal to shake himself from a societal dissatisfaction so deep that only the act of murder and flight can tap into his senses and give him purpose.
The novel marries the author's ex-police savvy with sardonic, dry wit, poetic observations, inventive description, occasionally convenient plot twists, and an exquisite gift for working time and pace into words. The moralistic prison scenes and courtroom drama of the second half of the book lost me, but perhaps the discomfort here comes from the lack of action, the real-time stagnation and repetitious overthinking that comes with jail territory, the fact that even a perfect crime can, for the perpetrator, end in the same vein as an imperfect one. He remains in jail, starved of attention, a dysfunctional member of a society that failed him and that he has no desire to be a part of.
Anna Holmwood's neat translation of A Perfect Crime offers a clear portal both into A Yi's humorous turn of phrase, and his vision of the criminal mind. New to A Yi's work, I found the first half of this novella surprisingly gripping - a story for stories' sake, told wickedly well. Wake Me Up at 9:00 in the Morning, his next novel to be translated into English (this time by Nicky Harman, also for Oneworld), will undoubtedly be one for the reading wish list.
Reviewed by Lorna Amor
Reviewed by Kate Costello, 31/3/20
A Yi's A Perfect Crime is a quick read. It is both disturbing and somehow not as disturbing as it feels like it should be.  The novel begins with the protagonist, a teenager sent to live with his aunt in the city, plotting a murder. First he has to decide who would make a worthy victim.
I'll confess, it took me a few chapters to settle into the novel, even as it rises to a feverish pitch when the protagonist stabs his classmate to death for no apparent reason. I found the sparse prose unsettling, especially when it comes to the deceptively opaque psychology of the protagonist. The slow burn of character development is nothing if not intentional, and by the second half of the book, after he is arrested, the story really gains momentum. Despite his unthinkable act of brutality, the protagonist's perverse sense of justice is not completely without resonance. What is even more haunting however is A Yi's humor: in reaction to a journalist's poem commemorating the death of his classmate, he remarks, "I wanted to cry. If I'd known someone was going to write such a shit poem, I wouldn't have killed her" (145).
Translator Anna Holmwood's clean prose captures both the novel's uncomfortable humor and barebones narrative style, while retaining its chilling edge. A Perfect Crime tips its hat to canonized classics like Camus' The Stranger and Kafka's The Trial, and its energetic style will be enjoyed by readers across the globe, with or without a marked interest in Chinese fiction. What the novel succeeds in best is the tense manipulation of the reader's expectations towards the end of the novel. Will the corrupt legal system allow this murderer to go free or will he meet his rightful demise? The haunting portrayal of the interaction between the lawyers, the killer's family and the family of the girl he killed were more affecting then the murder itself.  Only in the second half do we have a true glimpse into the narrator's mind, despite the first person perspective throughout the book. What is disturbing is not the act of killing itself but its social ramifications.
After finishing A Perfect Crime, I found myself wondering if it would have been better edited down into a short story or novella, as the protagonist's lack of depth made it difficult to care about whether he was caught or not. While it is surely a special art to write a character who can kill a young girl with no remorse and still evoke apathy from readers, the slow start, lack of character development, and the killer's lack of even a single redeeming feature made it difficult to feel invested. The issue for me was ultimately one of duration. It's a big commitment to ask readers to follow a character for over two hundred pages without allowing us even a moment of empathy or identification. The first person narration left me feeling frustrated rather than engaged, and stopped short of providing a sense of thrill or even sustained suspense. Catching the killer, like the murder itself, is over before it has gained any momentum, without giving the reader anything to sink their teeth into. Even the murdered girl herself failed to evoke real sympathy. Knowing A Yi's background as a writer of short-form fiction, A Perfect Crime makes more sense; it has the architecture of a short story drawn out into a novel. The kernel is there, but its realization left something to be desired.
Reviewed by Kate Costello