Writing Chinese January Update
Date
It's a new year, the new semester is just beginning, so we thought it was time for an update on what we've been up to, and what's coming up!
First of all, our featured author this month is up-and-coming Shandong author Sun Yisheng 孙一圣 who, along with his translator Nicky Harman, has very kindly given us permission to reprint his surreal short story 'The Stone Ox the Grazed' 牛得草. Sun and Nicky have also provided audio recordings of the story in Chinese and English. We'll be discussing the story all month on our forum, so please drop by and leave us your thoughts! (Email us if you have problems logging in). We'd love to hear what you think. (And of course the great thing about surrealist work is that we'll allowed to keep guessing...!)
On a related note, 'The Stone Ox that Grazed' was first published by the wonderful Asymptote journal, which is a great champion of literary translation and world literature. Sadly, one of their major sponsors has pulled out, and they currently have a fund-raising appeal which will close at midnight on 29 January, the results of which will determine their future. If you'd like to read more about it or contribute, you can find their campaign page here. They have been an enthusiastic supporter of our project and others like it, so we're crossing our fingers for them!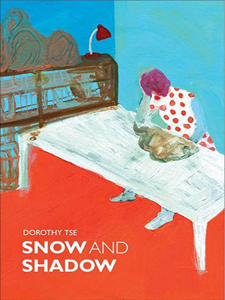 On the theme of translation, our Bai Meigui translation competition is open and the deadline is 28 February and submissions are starting to come in. It's a short piece by Dorothy Tse, and the competition is open to anyone so why not take up the challenge? We have an exciting prize which we'll be announcing soon!
And if that's given you a taste for translation, a translation summer school at City University in London, which will be featuring a class taught by the fantastic Nicky Harman, is now open for registration.
Nicky's translation of our October author Chen Xiwo's The Book of Sins (which created quite a stir in our network) has just been nominated for the Typographicalera translation award. You can see the full list of nominees and cast your vote here. Voting closes on 31 January 2015.
And Writing Chinese has been on the road! Along with a group from the University of Leeds, I've been at the Imagining Asia conference, held at Nanyang Technological University in Singapore, as well as taking part in school visits. A full blog post on the conference will follow soon!
Finally, we have a busy programme of exciting events lined up in the next few months. Specific dates will be announced soon, but just to give you a taste of what's to come...
February:  We'll be holding a talk and discussion with invited guests on 'Contemporary Chinese Fiction in a UK market: the publisher's view'.
March: In collaboration with our sister project at Leeds, Staging China,there'll be an opportunity to watch a new Chinese drama in English - Murder on the Lalian River, by Wan Fang, and attend a Q&A.
April:  We'll be joined in Leeds by author and poet Han Dong 韩东 and his translator Nicky Harman, for a reading and Q&A.
May: Author A Yi 阿乙 will be visiting us for a reading and Q&A.
July: We'll be finishing off the academic year with the Writing Chinese symposium - more news on this to follow soon!