AFCC: Bai Meigui Translation Competition Forum and Launch (Singapore)
Date
Date

Sunday 28 May 2023, 10:45AM—12:15PM Singapore Time

Location

L16 the Pod, National Library Building 100 Victoria Street Singapore 188064
If you happen to be in Singapore this month, do drop by the amazing Asian Festival of Children's Content for the launch of our 8th Bai Meigui Translation Competition winning entry, as part of a panel discussing the value of the translation competition for schools (tickets available from the website). This panel will feature speakers including our winner (Hongyu Jasmine Zhu 朱弘昱)and runner-up (Joy Huang), alongside some of the people who helped make it all possible.  Blurb from our co-organising partners and friends at the Singapore Book Council below.
**************************
A Focus on the Bai Meigui: Promoting Translation through Competitions
Amanda Ruiqing Flynn, Helen Wang, Hongyu Jasmine Zhu, Joy Huang, 童若轩 (Tung Roh Suan) | Moderator: Wong Kwang Han
This panel brings together a judge, publisher, winners, and mentor of the Bai Meigui Translation Competition, co-organised with the Leeds Centre for New Chinese Writing, to discuss the ability of translation competitions in raising awareness and promoting literary translation among young people and the wider public. As part of the session, the winning entry, published by Balestier Press, will also be unveiled.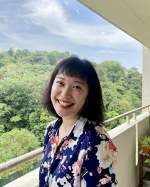 童若轩

 (Tung Roh Suan) (Singapore)

Tung Roh Suan is the founding director and editor-in-chief of Balestier Press, an independent publisher with a focus on world literature and literary translation from Asia.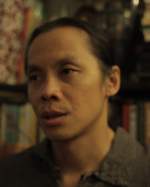 MODERATOR

 Wong Kwang Han (Singapore)

Wong Kwang Han is a consecutive and simultaneous interpreter as well as a translator. He has translated three books and is working on another two works. He is also a filmmaker, playwright, and director.